<! big margin on bottom, none on left >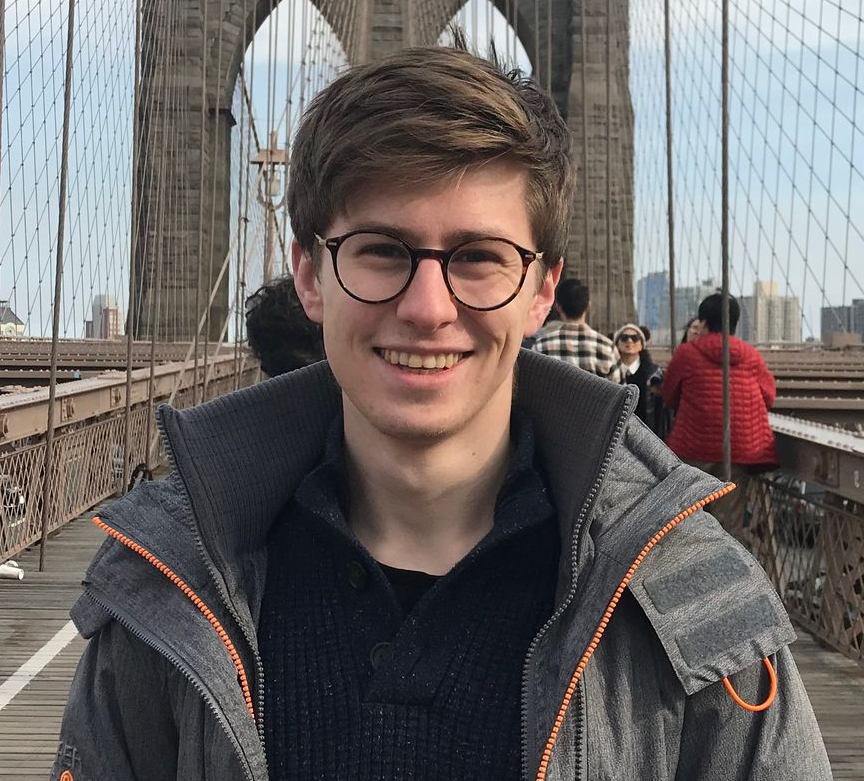 I'm a postdoctoral research fellow at Princeton University and NOAA's Geophysical Fluid Dynamics Laboratory. Prior to this, I got my PhD in climate science from the University of Oxford.
I study the interactions between clouds, radiation and circulation in Earth's climate. This is a broad question, and so my work touches on a number of topics, for example: tropical dynamics, radiative feedbacks, the hydrological cycle and aerosol-climate interactions.
Please don't hesitate to reach out if you would like to chat or collaborate! My email is: andrew.williams@princeton.edu

News

Sept 2023 &nbsp I joined the Steering Committee for the ECS & cloud feedback virtual symposia. I've learned so much from these sessions and am psyched to help organize future events. &nbsp
July 2023 &nbsp I won an outstanding early career presentation award at the CFMIP-GASS meeting in Paris! Thanks to Sandrine/Florent and all the local organizers for a fantastic conference! &nbsp
July 2023 &nbsp I defended my PhD thesis! Thanks to Tim Woollings and Bjorn Samset for taking the time to discuss and provide stimulating feedback on my work. &nbsp
March 2023 &nbsp I gave a talk at the 23rd ECS & cloud feedbacks virtual symposium, alongside great talks by Margaret Duffy and Paulo Ceppi! Thanks to the organizers for putting together these sessions. :) &nbsp
March 2023 &nbsp My "circus tent" paper was chosen as an Editor's highlight! &nbsp
March 2023 &nbsp My paper on "Circus Tents, Convective Thresholds, and the Non-Linear Climate Response to Tropical SSTs", co-authored with Nadir Jeevanjee and Jonah Bloch-Johnson, was just published in Geophysical Research Letters! &nbsp
Dec. 2022 &nbsp I took the train from New York to Chicago for #AGU22! It was a rewarding week, with lots of great posters and talks around. I gave a talk on Friday afternoon on my "circus tent" paper too! &nbsp
Dec. 2022 &nbsp I spent two weeks on the East Coast visiting different institutions pre-AGU, thanks to my hosts at Yale, Boston College, Harvard and GFDL for the great experience! &nbsp
Aug. 2022 &nbsp I was interviewed for Oxford's "Meet the Scientist" series! Enjoy reading me rant about climate, cycling and my cat :) &nbsp
July 2022 &nbsp My paper on aerosol effective radiative forcing was just published in Nature Climate Change! Read a summary/explainer here :) &nbsp
July 2022 &nbsp I won an Outstanding Student Presentation award for my EGU conference presentation! :sunglasses: &nbsp
May 2022 &nbsp I attended the EGU22 conference (in-person!) and gave an invited talk on my PhD work. :) &nbsp
Apr. 2022 &nbsp Our new paper was just published in JAMES! In it, we introduce a simple framework which links clouds and circulation by thinking about how they relate to the atmospheric water and energy budgets. &nbsp
Feb. 2022 &nbsp I received an Outstanding Student Presentation award for my AGU conference presentation! :) &nbsp
Dec. 2021 &nbsp I attended my first AGU conference (virtually...)! While "there", I presented one poster on my PhD work, and gave a talk on my extreme precipitation paper with Paul O'Gorman (now published in GRL). &nbsp
Dec. 2021 &nbsp I contributed to a new paper in GMD, led by the inimitable Duncan Watson-Parris. In it, we introduce a scalable, open-source framework for performing emulation and calibration of complex climate datasets - 'ESEm'! &nbsp
Oct. 2019 &nbsp I started my PhD! =D &nbsp